氮化镓系统 (GaN Systems) Unveils Industry's Highest Current GaN Power Transistors
The Introduction of 150 A and 80 A, 650 V GaN E-HEMT Transistors Meet Growing Electric Vehicle, Energy Storage, and Industrial Motor Demands
OTTAWA, Ontario, Canada, March 6, 2019 – 氮化镓系统 (GaN Systems), the global leader in GaN (gallium nitride) power semiconductors, today announced the industry's highest current 650 V GaN E-HEMTs with the addition of the 150 A, 650 V (GS-065-150-1-D) and the 80 A, 650 V (GS-065-080-1-D) to its line of GaN power transistors. In particular, the 150 A, 650 V transistor is unmatched on both current (80 A at 22 mΩ) and resistance (50 A at 18 mΩ) than any other GaN power transistor in the market.
These products meet today's high-power system requirements to achieve higher operating currents, higher efficiency, and smaller size and weight. The transistors, developed specifically for automotive, industrial, and renewable energy industries, feature the highest current GaN in production. Applications include:
Traction inverters (75 kW to 150 kW) and onboard chargers (6.6 kW to 22 kW range) in electric vehicles
Energy storage systems and solar/PV inverters up to 50 kW+
Industrial motor drives and controllers up to 10 kW+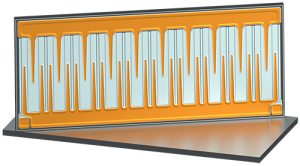 The products are sold in a die form factor targeted for various power module topologies. Customers use the die in modules to create half-bridge, full-bridge, and six pack configurations to create optimized high-power designs with integrated gate drive circuits to differentiate their end customer solutions.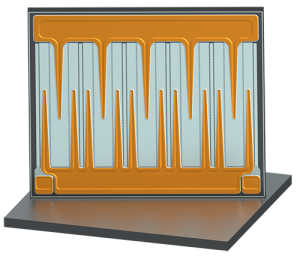 "The increasing complexity and performance demands of power systems have created the need for higher performance GaN solutions. Our family of innovative and unprecedented transistors are growing to meet the overwhelming requirements from our customers and partners for high-performance GaN-based technology," stated Jim Witham, CEO of 氮化镓系统 (GaN Systems). "Module companies can now offer the industry's best GaN E-HEMTs in high power modules allowing OEMs and Tier 1 suppliers to focus on implementing highly efficient power electronics using GaN with ease and confidence."
氮化镓系统 (GaN Systems) is displaying its family of GaN transistors at the Applied Power Electronics Conference (APEC) in Anaheim, Calif. on March 17-21, 2019. For more information, please visit 氮化镓系统 (GaN Systems) at APEC in 氮化镓系统 (GaN Systems) Booth 553 or contact a local representative.
https://cn.gansystems.com/wp-content/uploads/2019/03/GaN-Systems_March-Product-Announcements_3-6-19.jpg
696
1216
LaunchSnap
https://cn.gansystems.com/wp-content/uploads/2023/10/gan-systems-infineon-cn-logo-fc-340x156-1.png
LaunchSnap
2019-03-06 18:31:42
2023-07-16 17:08:36
氮化镓系统 (GaN Systems) Unveils Industry's Highest Current GaN Power Transistors